WARNING: Digital Photography Altering Health of People Over 50!

Like most people, I never imagined a camera as anything but a photo taking device.
But in my desperate search for some way to quickly lose the extra ten pounds that a long, cold Buffalo winter had gifted me, I needed to find some fun way to shed this unwanted and unattractive flab.
That's how all the great journeys begin I guess. Someone goes on a quest. In search of answers. Problems need to be solved and no excuses will be entertained. Success is the only acceptable result.
So it was, as I sat at my computer in the Spring of 2009, wondering about life after 50, and more immediately, how I could get my body into shape for the approaching summer months.
My most pressing desire was to lose the weight that had crept onto my frame during the long Buffalo winter, spent sedentary, snacking and sitting indoors. But my desire was facing some pretty tough challenges. Self imposed challenges, but there they were.
Diets and I are like cats and dogs. We don't get along.
An icy cold Coke is a must. I like cookies too. When I have a sandwich, I enjoy the crunchy, salty flavor of potato chips. Coffee and donuts were meant to be together.
Don't get me wrong. I'm not a total junk food junkie. I do eat my share of healthy veggies and lean meat regularly. But the thought of being "restricted" to eating only "healthy" foods is quite unacceptable to me. Quite frankly, I lack the willpower.
Regular home exercise was not an option either. I tried nearly every body-weight program and many of the "As Seen on TV" products. Most lasted a few days, at most. I found them to be boring, repetitive, and unsocial. Many left me in pain for days so I could never repeat them often enough to see any change. Let alone get excited about them.
Gym members? Yep, tried those too. Same shortcomings as home exercise, with the added inconvenience of having to drive there. Time consuming at best. Working out and sweating with strangers, not for me. Certainly nothing I could get excited about doing over and over again…for the rest of my life!
I had a good idea of what I didn't want to do. So I thought I should make a list of what would make me happy. What elements would make "exercise" something fun for me?
Here's what I came up with:
Variety – Every day should offer something different. Something I'm eager to experience, a bit of a mystery, having the excitement of unwrapping a new, brightly colored gift each day.
Low-Stress Motion – I didn't want to feel so sore afterwards that I could not do it again tomorrow, if I wanted too. It should involve moving every part of my body (and mind) without ever overtaxing any one part. At no point should I feel, or worse yet look, like a wet dish rag.
Immediate Results – one of the biggest drawbacks to regular exercise is you have to wait to see results. You're expected to go on doing the same thing for weeks on end before you get anything in return. That doesn't work for me. I'm impatient. So I was crazy enough to demand that I would have something to show for my efforts TODAY! (I secretly knew this was the only way I would continue long enough to actually achieve the desired weight loss)
Fun – the normal day-to-day routines of going to work, household chores, child care, paying bills and such leaves little room for one more "chore". I wanted my exercise to be a fun, stress-free time, not seem like work.
As you can imagine, I searched many hours on the internet trying to find some sort of program that would meet my somewhat, how shall we say, unrealistic criteria. But as expected, I found nothing that would satisfy all of my demands.
So I put my list away. Turned off the computer. And went to bed.
The next morning was bright and sunny. A bit cool yet, but nice. I'm not sure what it is, but a sunny Spring morning seems to carry with it the promise of better times ahead.
Nature gives new life to the world. The crocus pushes up from beneath it's snowy blanket, eager to warm in the sunny rays. Baby ducks with their downy feathers rush to keep up with their mom. And the robins appear and the sight of their bright orange belly confirms that the season has truly changed.
Thinking of this made me want to grab my digital camera and record some of this action. So I did.
I captured the flowers pushing up from beneath just the slightest last crust of snow. The dark green leaves and purple flowers announcing they would not be held captive by the cold any longer. Fuzzy new duckling slipped and slid on the ice at waters edge. I snapped those shots too.
All in all, I wandered the park for nearly an hour, until I could feel my fingers growing numb. Seemed like a short time though. But it was just 40 degrees. Only the sun made it feel warmer, for a while. In the end, it was the wind that would overpowered the sun. Reluctantly, sending me home.
I didn't care actually. I was eager to look at my new photos on the larger computer screen. Turns out, I had captured some great shots while I was out, having fun.
It totally took my mind off the weight troubles that troubled me just the night before.
Taking photos that day was so enjoyable, so rewarding to both my mind and body, that I  went out several more times over the next few weeks. At least three times each week for the next month. I was really enjoying all the changes taking place around me. New life everywhere. And I was recording it all, sharing photos with friends on the internet, and receiving lots of "Likes".
This feels good!
And then I noticed something surprising. As I pulled on my jeans one morning, they felt weird. Too big. I had to check the tag to make sure they were mine. And they were.
Strange I thought. Why would my pants be too big?
So I rushed to the bathroom scale (something I never do!). Much to my surprise and delight, the scale confirmed what my pants just told me. I had lost 10 pounds!
"How could this be?" I thought. I hadn't changed anything. I ate the same foods, drank the same drinks. I hadn't done a pushup or squat or lunge. Certainly I hadn't sweat.
Then, as I was putting on my sneakers to take another photo adventure, it hit me. This is what was different. It's these photo walks.
So I ran to the desk and pulled out my long-since forgotten fitness list. I started comparing what I had written to what I was doing on my photo adventures. Sure enough, I had satisfied every one of my "crazy" requirements.
Variety – each day I walked, I would see something new to take a photo of. Each day was like a treasure hunt. I was eager to see what I might find. Each new photo was like a gift. A gift that I could share with my friends on the internet.
Low Stress Motion – most of the time I was walking, which is the one activity doctors agree we all should do more of. But I was also bending and squatting down to get the best photo angles. My arms would move with the camera. My brain was called into action to think about each shot and to search for beautiful new ones to capture. It really was a total mind-body workout.
Immediate Results – thanks to digital technology, I went home each day with photos I could immediately enjoy and share. It made the exercise part invisible. My mind focused not on me, but on the photos. Since I always felt good when I came home ( a combination of muscles moving, blood flowing, deep breathing, and knowing I had great photos) I felt like doing it all again. Just as soon as I could.
Fun – Yes, this was fun. I was eager to get out and "exercise". Because it didn't feel like exercise. It felt like fun! The distraction of taking photographs kept my mind off the actual activity of exercise. But I got the results anyway. I lost the weight while having fun.
Could I have actually invented a new fitness program?
I didn't think so. But instead of wondering, I sent a survey out to all my photography friends. Between my online friends and acquaintances it amounted to several hundred people, but I didn't expect all to respond, what with email open rates, spam filters and all. But I did get nearly 100 replies.
Just as I suspected, I did not invent a new fitness opportunity. I had only stumbled upon something that was already going on, but not widely recognized.
24 Powerful Health Benefits
In fact, that survey revealed 24 distinct health benefits that people were getting thanks to their involvement in digital photography.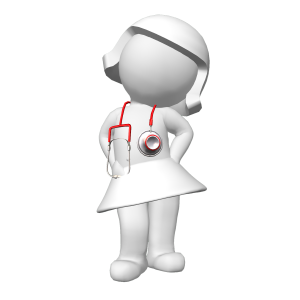 Weight loss was just one.
Chronic pain relief was another.
Lifting depression was another.
When I searched the internet again, adding photography as an element, I could find only a few references to this phenomenon. So I became obsessed with tracking down anything that would confirm or disprove my theory that digital photography was offering real health benefits.
Doctors and Psychologist Knew
I found only confirmation. Including case studies from doctors and psychologists. Those studies are included on the CD.
But most of the cases were all over the place. No one had composed one central reference that would let people see at a glance all the various benefits that digital photography provided. So I took it upon myself to do so. This was too important not to share.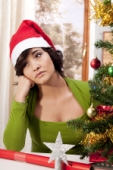 It really hit home for me when I watched a news story that announced that women aged 40 to 65 were the group most likely to commit suicide. What an incredible shame I thought. There I was, heading out each day to witness the wonder and beauty of the changes going on in the world each day, and here were these women ending their life because they see no hope.
Suicide is NOT an Option!
I knew I needed to share my message with people everywhere. People who need hope and opportunity but don't know where to turn. Or people who have tried what they think is everything, but they don't know how much power they have in their camera.
I never looked at a camera as anything but a photo recorder. But when I found what it could do, it really changed my life.
Maybe it could change other people's lives as well?
So I pulled together all my research. All my stories of people who had successfully used photography to improve their physical and mental health. It took me two years, but I really felt I had a comprehensive understanding of all the great things digital photography could do for folks.
The Common Success Element : A Certain Way to Take Photos
So I sat down and recorded all the information, all the health benefits and photo taking techniques, on this audio CD. People of all ages could now know and understand the surprising power of their digital camera. Everyone could now get results, just like the people in the stories I shared.
True Life Stories of Triumph When All Seemed Lost
Like Marcia who found new life, and rose from behind the dark curtain of depression, after a surgery went horribly wrong.
Like Ken who could finally find relief from his chronic pain after the accident that put him in a wheelchair.
Like Caroline who beat drug and alcohol addiction from behind the lens and went on to author her own inspirational book.
In this audio CD, millions of suffering people can find new hope. New opportunities to conquer their problems. New opportunities to achieve greater health and fitness.
This Digital Revolution Is for You
There is a digital revolution. The proof is there. The answers are there.
You have never seen or heard anything like this before. It's new. And you can now benefit from all the research that went into this project.
If you've tried everything before and failed, do not despair. There is still hope.
Give a listen to this CD and find hope renewed. Listen to the 24 physical and mental challenges that can be eliminated or made better by simply taking digital photos…photos of the things you love!
The Greatest Fitness Machine You Never Heard Of!
Imagine, your digital camera could just be the greatest total mind-body fitness machine you never knew about! How great would that be?
Since my first Springtime photo experience, I have sought out the beauty and wonder in all seasons…and found it. Even during the chilliest, snowiest Buffalo winters I can still find outdoor and indoor places to keep up with my photo walks.
It's funny, but when you start actively looking for good things, you find them. In this way, photography not only changes you physically, but mentally. Your outlook and excitement for the future only increases. I cover all of this on my CD.
This CD, "The F-Stop Guide to Fitness" is a fun, informative talk about the wonderful potential of digital photography. It includes photography tips and tricks that could change your life for the better. Could help you live a longer and healthier lifestyle.
On the CD you'll also hear about:
"The Photographer's Health Trilogy". Three digital elements that combine to multiply your fitness results exponentially
The one specific camera that offers the best results
How doing one simple thing on your walk adds a triple-calorie burn
Why it's so important to keep your legs strong and how photography helps
How to turn your photo walks into income opportunities
How your camera helps you meet fun, new people
Great new travel opportunities for singles
Why Earl Nightingale thinks this might help you live longer
How your photography walks can benefit your children too
Specific information about chronic pain, arthritis, osteoporosis, Alzheimer's, Type 2 diabetes, heart disease, weight loss, confidence building, memory gain, and more!
You owe it to yourself to have a listen. Chances are, if you've read this far, whatever you've been doing so far hasn't been working for you. You need a change. And change never comes from doing the same old thing.
Grab a copy. Have a listen. See the opportunity that waits for you, that holds the promise of a better, more fulfilling life. No one can change you,  but you. But you need to know your options. I hope I've included the option you need for change in this CD.
If I haven't, send it back for a full refund. No questions asked.
Try It Risk Free!
Enjoy all the helpful health information now on this CD, risk free, when you order now through the internet's most trusted and secure merchant service provider, PayPal. You can use your favorite charge card or check, whatever works best for you. The important thing is to discover your options, now. Before it's too late.
Simply click the button below and your CD will be shipped out promptly. This life-changing information will be on it's way for you. You'll never look at your digital camera the same way again once you hear these real-life stories of triumph, when all seemed lost.
I wouldn't have believed it myself, until it happened to me. Now I'm convinced, that everyone needs to know about this simple program that can change your life for the better.
Grab your copy now and have a listen. Remember, it's risk free!
On Sale Now at 30% Off List Price!
 Save $10 Today!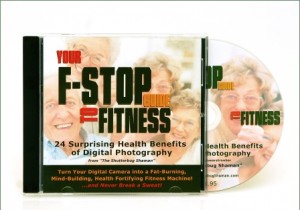 Sincerely,
Robert Schwarztrauber "The Shutterbug Shaman"
P.S. This is great new information at any cost and offers the same "get-started-today" content as my personal coaching or workshops, at a fraction of the cost. The current sale price of $19.95 is 30% off the regular price of $29.95 and is in effect for this introductory order only and is subject to change without notice. Click above to get started on your life-changing adventure today and save while supplies last!
___________
The information on this CD has not been evaluated by any government agency including the FDA. Results stated are specific to the individuals and there is no guarantee of "typical" results. Your results will depend on your starting health, other body factors beyond our control, and your regular participation and activity. The information on this CD is not intended to cure or prevent disease.You should always contact your doctor before beginning any physical fitness activity and before you start or stop taking any medications.
Copyright 2012 ShutterbugShaman.com
102 Parkhurst Blvd., Buffalo, NY 14223   716-834-8731